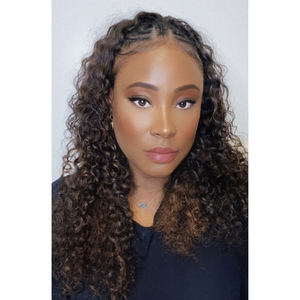 Nicole Taylor is Director of Community at Mursion and an award-winning diversity, equity & inclusion (DEI) practitioner. With over 10 years of community building and DEI experience, Nicole's work includes launching global employee resource groups, producing women-focused personal and professional development programs, serving as Inclusion Committee chair for General Assembly, an international edtech company, and City Director of Changemaker Chats, an international non-profit. Notably, while Head of Diversity & Inclusion for Factora Wealth, Nicole designed and launched the "Rising Tide" scholarship program to address the economic disparities disproportionately impacting historically marginalized communities.
Nicole continuously drives forward meaningful conversations and community building through curated mission-driven events, keynote speaking, panel discussions, facilitating pivotal conversations, thought leadership and crafting transparent corporate communications for internal and external audiences.
Nicole is the recipient of DivInc's 2021 Champions of Change People Choice Award.
Events featuring Nicole Taylor
Mar 8, 2022
12:00pm — 12:30pm
Events featuring Nicole Taylor
Mar 8, 2022
12:00pm — 12:30pm