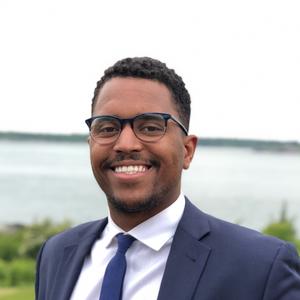 Christopher Cleveland is a Ph.D. Candidate in Education Policy and Program Evaluation at Harvard University.
Christopher researches the impacts of school accountability and finance models and how schools support students' academic, cognitive, and social-emotional development through services like special, gifted, and English learner education.
Christopher is a Consulting Manager at Education Resource Strategies. Recently, Christopher has supported the Alliance for Resource Equity, Texas Education Agency's System of Great Schools initiative, and LA Unified's pilot of a student-centered funding model.
Christopher has an Ed.M. in Education Policy and Management from Harvard University / Graduate School of Education, an A.M. in Education from Harvard University, and an A.B. in Sociology with a Secondary in Mind, Brain, & Behavior from Harvard College.
Events featuring Christopher Cleveland
Mar 8, 2022
3:30pm — 4:30pm
Presented by
Stand Together Trust
Events featuring Christopher Cleveland
Mar 8, 2022
3:30pm — 4:30pm
Presented by
Stand Together Trust