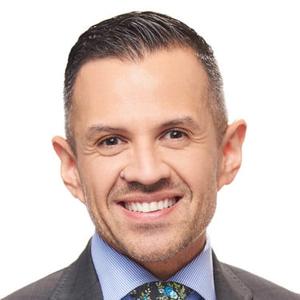 Joaquin Tamayo, a former high school teacher and principal, is Chief of Staff in the Office of the Deputy Secretary at the U.S. Department of Education (ED) and a proud LGBTQ+ member of the Biden-Harris Administration.
Previously, Joaquin was a Senior Policy Advisor at EducationCounsel, co-founded and was National Director of the Middle School Kindness Challenge (now Teach Kindness) at Stand for Children, served in the Obama Administration and was also a member of President Obama's My Brother's Keeper Federal Taskforce, served as assistant director of the Aspen Institute Education & Society Program, and led a team of educators to found the Urban Assembly Academy of Government and Law (AGL). Joaquin began his career in education in the Los Angeles Unified School District.
Joaquin holds a B.A. from Columbia University, a master in public affairs from the Princeton, and is a graduate of the New Leaders principal residency program.
Events featuring Joaquin Tamayo
Mar 9, 2022
12:30pm — 1:30pm