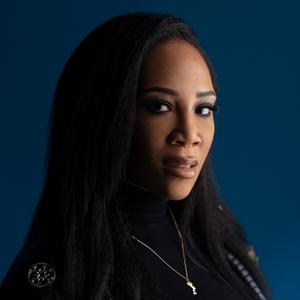 Kailee began her career as fundraiser and organizer for Barry Ford, a Democratic Congressional candidate in Brooklyn, New York. Kailee's work, at the intersection of global development and social justice, spans nearly two decades in the U.S. and 14 countries throughout Africa, Asia, the Caribbean, Europe and North and South America. Kailee has collaborated with the WHO, UN, global CEOs and heads of state including Her Majesty Queen Silvia of Sweden, in developing solutions to the world's most complex problems.
From 2017 to 2020, Kailee served as the first Managing Director of Black Lives Matter Global Network. In this role, she was responsible for building infrastructure across the global organization. She launched the Arts+Culture platform and created BLM's WhatMATTERS2020,
a civic engagement campaign targeted towards Black Millennial and Gen Z voters at risk of disenfranchisement. She also served as the executive producer of the viral video, Rest in Power Beautiful, which aired less than 48 hours after the murder of George Floyd. It was seen over 10M times on social media, BET, CBS, Times Square and the Staples Center.
In June 2021, she was tapped by Adam Braun to serve as the CEO of Pencils of Promise. Pencils of Promise has built more than 580 schools that currently serve over 110,000 students across Ghana, Guatemala, and Laos.