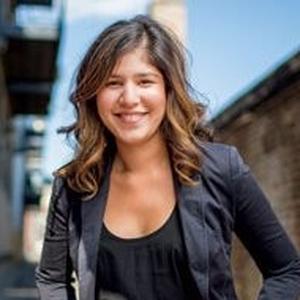 Dr. Shital Vora is the Co-Founder and Chief Executive Officer of Global Brigades. In 2003, while completing her undergraduate degree at Marquette University, Dr. Vora established the first medical brigade club, which would become the model that Global Brigades employs today.
From that first, founding club at Marquette, Dr. Vora and the Global Brigades' team have grown the organization to more than 450 active university and high school groups that participate in sustainable development programs in Honduras, Panama, Nicaragua, and Ghana, in addition to a new program in Greece supporting refugees. Enlisting a holistic approach to ending poverty, Global Brigades offers primary health care, clean water sourcing and economic development in rural communities.
As CEO, Dr. Vora oversees the nonprofit's talent programs in addition to administrative policies and university/donor relationships. She has helped raise more than $3 million within the Marquette alumni community. Prior to dedicating full time to Global Brigades, Dr. Vora spent four years working as a Doctor of Physical Therapy focusing on Orthopedics and Sports Medicine for one of the nation's largest and most successful orthopedic practices based in Chicago.
Before being named CEO, Dr. Vora served as Global Brigades Head of Health Programs, Chief Program Officer and Chief People Officer. Dr. Vora has spent much of her time abroad with Global Brigades understanding the importance of health in developing countries. She has been actively involved with the expansion of the organization and with empowering staff and communities in need. Dr. Vora has a keen goal to challenge the minds of young Global Brigades staffers who are embarking and building on their professional career. Dr. Vora is passionate about creating leadership opportunities, putting people first, and the "human" side of human resources.
Dr. Vora sits on the Marquette University Health Sciences advisory board, and also has been recognized at Marquette
Events featuring Shital Vora
Mar 7, 2022
1:00pm — 1:20pm