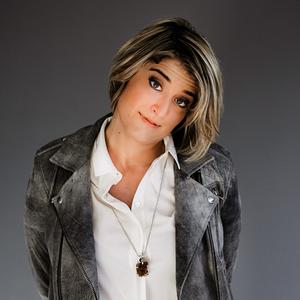 Shields was recently named one of the Top 20 "Most Dynamic CEOS of 2021". Rocco's story and unique approach to education via the power of cinematic engagement has been profiled in prominent publications, including the Los Angeles Times, Buzzfeed, Upworthy, Medium, Authority Magazine, and the CEO Publication. She has also been honored to accept over two dozen awards internationally.
Rocco is perhaps most proud of the Certificate of Merit she received from the United States Congress for her work coupling cinematic arts and social change.
As an internationally acclaimed and award-winning educator, K. Rocco Shields is known for pushing the envelope when it comes to her work with using the art of cinema to create social change. Over the past decade, she's collaborated with top-tier universities to create revolutionary immersive curriculum to heighten student engagement with experiential learning and narrative pedagogy. This vision and foresight into the changing plane of online education birthed Genius Produced, the leader in creating high-quality, engaging instructional design.
Recently, with mental health on the forefront of the news, she's launched a revolutionary online e-learning media streaming service, Genius Academy, which offers affordable equitable access to dynamic experiential learning experiences: which are much needed by higher education in the rapid transition to the online format. These academically backed, media experiences are proven to increase competency development, improve learning and retention, and transform practice application after graduation.
Rocco achieved international acclaim with "Love is All You Need?" film, which was based on her revolutionary, viral award-winning short film of the same name. Both films serve as stark, raw examinations of toxic elements in society, including bullying, prejudice, suicide prevention, and injustice. The project is backed by multiple non-profits and used in schools globally.
Events featuring K . Rocco Shields
Mar 7, 2022
3:30pm — 3:50pm