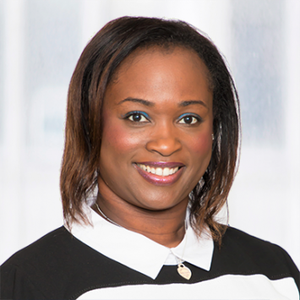 Tequilla Brownie, Ed.D., is CEO of TNTP, a national advocacy and consulting firm focused on disrupting inequities in public education so all students have opportunities and can achieve success. Prior to taking the helm, she served as the organization's executive in charge of strategy and policy where she helped drive growth to $100 million in support of the mission.
Dr. Brownie came to TNTP in 2013 after nearly a decade working with Memphis City Schools where she led its district-wide efforts to improve student outcomes by increasing teacher effectiveness, in partnership with the Bill and Melinda Gates Foundation.
Raised in the Mississippi Delta from humble beginnings, Dr. Brownie is a proud graduate of a rural Arkansas public school system and earned an undergraduate degree from Yale University. She later received a Master's degree in social work from the University of Tennessee, Knoxville, and a Doctorate of Education from the University of Memphis.
Dr. Brownie serves on several national and local nonprofit boards including Stand for Children National Board, Forward Arkansas, The Mind Trust, KIPP Delta School District, and Memphis Seeding Success. She was also a founding member and currently serves on the Leadership Committee of Education Leaders of Color (EdLoC).
Events featuring Tequilla Brownie
Events featuring Tequilla Brownie