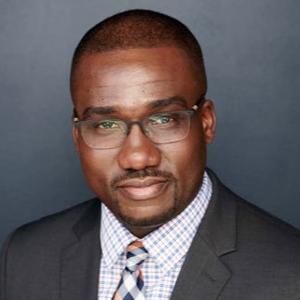 Dr. Jean Accius is a passionate champion and catalyst for changing how the world sees and values aging. He is an internationally recognized thought leader on aging, longevity, equity, health systems transformation and modernizing the delivery and financing of long-term care. With tri-sector experience and deep knowledge, he has a strong track record of building high-performing teams, managing cross-functional operations and processes, and developing innovative and actionable solutions, policies, and programs to close the opportunity gap so that everyone can live longer, healthier and more productive lives.
As Senior Vice President of Global Thought Leadership at AARP, he leads a team in positioning AARP as a global thought leader by identifying emerging trends around the world, cultivating and elevating new ideas, forging global strategic alliances that become the foundation for collaboration and sparking bold solutions to change systems and improve the lives of the global population as it ages.
A highly sought after author and speaker, Dr. Accius has been quoted by or appeared in numerous media outlets, including The New York Times, Forbes, TIME Magazine, USA Today, Reuters, Politico, Next Avenue, ESPN's Undefeated, Rolling Out, NationSwell, Congressional Quarterly, and Huffington Post. In 2020, he facilitated several sessions at the 50th annual World Economic Forum in Davos, Switzerland and also engaged nearly 300 leaders across industries and sectors, including 20 ambassadors and many delegates, at the United Nations.
He is an Executive Leadership Council Fellow, member of G100's Transformational Leadership Network, and holds a bachelor's degree in hospitality administration and a master's degree in aging studies from the Claude Pepper Institute at Florida State University. He also holds a Ph.D. in public administration from American University. Dr. Accius is a graduate of Leadership Maryland's Class of 2014, the Harvard T.H. Chan School of Public Health p
Events featuring Jean Accius
Events featuring Jean Accius