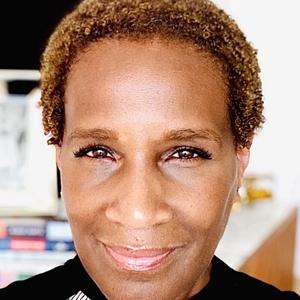 Rose Pierre-Louis is a highly recognized public sector leader known for driving social and economic change. Rose has dedicated her career to helping the most vulnerable access justice and social and supportive services. Ms. Pierre-Louis currently serves as Chief Operating Officer at the McSilver Institute for Poverty Policy and Research at New York University.

From 2014-2016, Ms. Pierre-Louis served as Commissioner of the NYC Mayor's Office to Combat Domestic Violence (OCDV). Ms. Pierre-Louis also served as Manhattan Deputy Borough President from 2006-2013 and led several of the Office's key initiatives. Ms. Pierre-Louis, an attorney by profession, has served in leadership positions at several public interest law organizations and taught for six years as an adjunct professor at Fordham University School of Law.

Rose is also a leading voice, advocate and mobilizing force on issues impacting the Haitian community in the United States. Ms. Pierre-Louis is the Co-Founder and chairperson of the Haitian Roundtable, a not-for-profit organization dedicated to redefining the narrative about Haiti and recognizing excellence in the Haitian Diaspora.

Rose also founded the Frederick Douglass Boulevard Alliance in 2013 and serves on the Board of the New American Leaders Action Fund. In 2018, Rose was appointed to serve on the board of directors of Rank The Vote NYC. Roseis the recipient of numerous awards and most recently was recognized as the Public Servant of the Year by the Metropolitan Black Bar Association.

Rose received her undergraduate degree in political science from Tufts University and her juris doctorate from Case Western Reserve University School of Law.
Events featuring Rosemonde Pierre-Louis
Events featuring Rosemonde Pierre-Louis