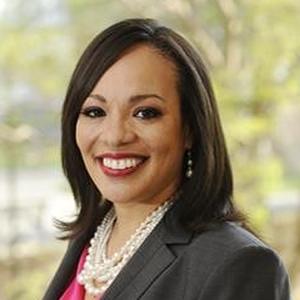 A passionate advocate for providing high quality education to all children, Dr. Sharon L. Contreras made history in August 2016 when she was sworn-in as the first woman, first person of Latina heritage, and the second African American Superintendent of Guilford County Schools. Dr. Contreras has been singularly focused on one goal – to ensure that every student graduates college and career ready.
The district is preparing students for post-secondary success by strengthening Career and Technical Education programs and by forming more public-private partnerships with businesses and universities. The district launched six new signature academies that will give students the competitive edge they deserve, and the programs align with in-demand job opportunities in local industries.
To eradicate achievement and preparation gaps, the district has identified and is preparing more students of color for gifted, honors and Advanced Placement/International Baccalaureate and dual enrollment classes, as well as other enrichment opportunities.
The district also prioritizes the need to recruit, develop and retain a diverse and culturally proficient and high-performing workforce. There is an emphasis on teacher recruitment and retention, increased professional learning opportunities and compensation for those who perform better and lead or teach in high-needs schools.
Dr. Contreras created and presented a comprehensive, $2 billion facilities master plan which calls for, among other things, upgrades to safety and technology in all district schools as well as the rebuilding of 22 schools on existing sites and the full renovation of 19 schools.
She earned her doctorate in educational leadership and policy analysis and a master's degree in educational administration from the University of Wisconsin-Madison, as well as master's degrees in English literature and English education and a bachelor's degree in English literature from the State University of New York at Binghamton.
Events featuring Sharon Contreras
Mar 9, 2022
2:00pm — 3:00pm
Presented by
Texas School Alliance