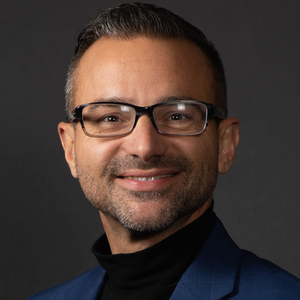 Dr. Chad E. Gestson has served as Superintendent of the Phoenix Union High School District (PXU) since the fall of 2015. Under his leadership, PXU has become one of our nation's most recognized portfolio districts and has experienced significant increases in graduation rates, scholarship totals, and matriculation rates. The District has recently launched several new schools, including a Gifted and Talented Academy, a Digital Academy, and the Phoenix Coding Academy. Later this year, Phoenix Union will launch a new school concept never before seen in America – PXU City, a school that uses the city, not a campus, as the classroom. Gestson was recently named the Arizona Policymaker of the Year by the Arizona Health Association, and the Arizona Superintendent of the Year by the Arizona Association for Public Relations.
Gestson is an alum of The Broad Academy at Yale's School of Management. He is also a member of Chiefs for Change. In 2019, he published his first book, BEFORE Teaching and Learning, a turnaround guide for school leaders.
Prior to being named Superintendent, Gestson was the district's Director of Leadership and spent five years as the principal of Camelback High School, where he launched coding and engineering programs and the first and only Montessori high school in Arizona. Before joining Phoenix Union in 2009, Gestson served as an elementary school assistant principal and as a middle school principal. A product of Teach For America, he began his teaching career in 2001. Prior to his public education career, Gestson was a commercial construction superintendent in Seattle, WA.
Gestson holds a B.A. in English from the University of Washington, an M.Ed. in Curriculum and Instruction from ASU, and an M.Ed. in Educational Leadership from NAU. In 2009, he completed his Ed.D. in Educational Leadership from NAU where he was named the Outstanding Doctoral Student of the Year.
Events featuring Chad Gestson
Presented by
Texas School Alliance
Events featuring Chad Gestson
Presented by
Texas School Alliance