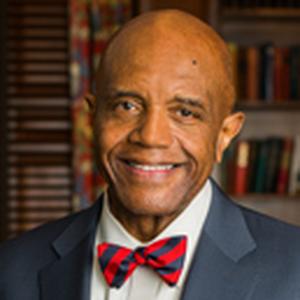 Ronald A. Crutcher
President Emeritus and University Professor
University of Richmond
Senior Fellow, The Aspen Institute
Principal, RAC GlobalLeitung LLC
A national leader in higher education, Ronald A. Crutcher was President of the University of Richmond from 2015-2021. He previously served as President of Wheaton College (MA) for ten years. He writes and speaks widely on the democratic purposes of higher education, diversity, equity, and inclusion, and free expression on college campuses. He currently serves as Chair of the Board of the American Council on Education, the umbrella organization for all higher education institutions in the country.
During his 44-year career in higher education, Crutcher has consulted with higher education institutions, non-profit organizations, and corporations in the USA and abroad on issues related to organizational culture, especially bridging racial and cultural divides, as well as diversity, equity, and inclusion. His thematic memoir, I Had No Idea You Were Black: Navigating Race on the Road to Leadership, was published in February 2021.
A Phi Beta Kappa graduate of Miami University of Ohio, he holds master's and doctorate degrees from Yale University. Crutcher also speaks fluent German, and lived and worked in Germany for several years.
Events featuring Ronald Crutcher
Mar 8, 2022
2:00pm — 3:00pm
Events featuring Ronald Crutcher
Mar 8, 2022
2:00pm — 3:00pm