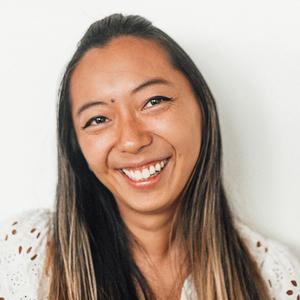 8+ years Math EdTech Implementation Expert | Disrupt the Status Quo | Equity, Inclusion, Democratization | International startups 0 to 1 | strategy, sales, branding, marketing, design | Math Matters! Podcast Host
Katherine's love for learning was sparked in her math and science specialized high school, The Bronx High School of Science, and she thought she'd study to become a surgeon but she was completely wrong. At NYU she fell in love with political science and thought she would become an ambassador for the US… but she was wrong again. After working in the state department as an intern in China, she stumbled into the startup world through Groupon's pre-IPO entry into Asia in 2011 and never left the world of scaling startups from zero to one.
After 10 years of startup life and focusing on the intersection of education and tech in the last 8 years, she has found her life calling in helping bridge the gap between both worlds— especially in math edtech. She wants to see the power of technology revolutionize the math classroom, not just handing educators another multiple choice, set-it-and-forget-it program. But a tool that teachers and students actually need and want to use! Math is creative, students are creative, and we should make space for their stories to come alive.
On the side, Katherine loves coaching people to realign with their intuition through personalized visualization journeys and makes wellness coconut soy candles in her limited spare time. Hiking, camping, and traveling are also top choices for how to spend her leisure time.
Events featuring Katherine Cheng