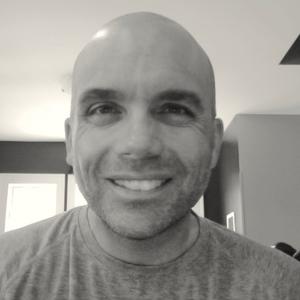 Patrick Cerria is a New Jersey (USA) based music educator, curriculum designer, and author. He studied Dalcroze Eurhythmics at The Juilliard School in Manhattan and has spent the last 15 years teaching and working with varied populations of students. Patrick is currently working towards his Dalcroze License at the Marta Sanchez Dalcroze Training Center at Carnegie Mellon University in Pittsburgh, Pennsylvania. His research and writing regarding music as well as creative curriculum in education has been published internationally and his staff development workshops have been called ""Life Changing"" as well as ""The best workshop I ever attended.""
His first book, ""Finding the Flow: How Dalcroze Eurhythmics and a New Approach to Music Education Can Improve Public Schools"", was published in October, 2021.
Patrick and his wife Laura created Education Flow to further develop music and arts based programming and research in education. When not teaching, playing, writing about, reading about, composing, listening to, buying or collecting music, Patrick is hanging out with his wife, two children and dog - or watching the New York Yankees.
Events featuring Patrick Cerria