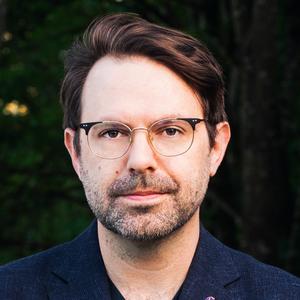 Aaron Rasmussen is an entrepreneur, inventor, and game designer who has founded and led successful companies across the robotics, beverages, gaming, and education industries. Best known for co-founding MasterClass and founding Outlier.org, he is recognized as a pioneer in online education.
As the Founder and CEO of Outlier.org, Rasmussen has built from the ground up a company that creates the world's most effective online college courses with the goal of making higher education accessible, equitable, and affordable for everyone. Outlier.org was named as one of TIME's Best Inventions of 2020 and has won numerous awards for its design and innovation.
Rasmussen also co-founded MasterClass, where he served as both Creative Director and CTO, responsible for the company's aesthetic, production process, and technology. The wildly popular company has developed online courses led by renowned instructors, including Serena Williams, Gordon Ramsay, Malcolm Gladwell, and Natalie Portman, to give people the ability to unearth knowledge that they simply cannot get anywhere else.
He has earned multiple awards for BlindSide, a video game he co-created, which has also been optioned for a feature film. Rasmussen earned a Bachelor of Arts in Computer Science and Bachelor of Science in Mass Communications from Boston University, which he attended on a Pell Grant. He has lectured at universities including MIT, USC, Carnegie Mellon, Stanford, UCLA, and Boston University.
Events featuring Aaron Rasmussen
Events featuring Aaron Rasmussen