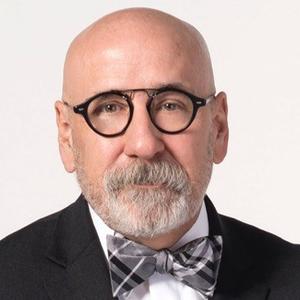 Dr. Durnil leads all aspects of the Bee's year-round educational program and builds additional opportunities for the iconic and mission-focused brand to connect with and inspire audiences across the country.

Durnil has more than 35 years of professional experience in leading teams and charting operations across nonprofit, educational and media-based organizations, with a track record of bettering communities through diversity and philanthropic initiatives.

Prior to joining Scripps in March 2021, Durnil served as president and chief executive officer of the Simon Youth Foundation, an Indianapolis-based nonprofit committed to helping at-risk kids graduate and pursue their dreams through education. He launched a strategic framework that drove growth and national recognition for the organization's scholarships and other programs. In his more than 10 years with the organization, his entrepreneurial leadership helped the nonprofit become more responsive to the diverse communities it served while also increasing the diversity of its board of directors.

From 2008 to 2010, Durnil served in executive leadership roles for the Gay & Lesbian Alliance Against Defamation (GLADD), a national media, education and culture advocacy organization. He served as interim president and senior vice president, roles that had responsibilities as chief operating officer, chief financial officer and chief diversity officer. Durnil also served as executive producer of the international GLAAD Media Awards.

Durnil holds a bachelor's degree in biological sciences and a Master of Science from Illinois State University. He holds a doctor of philosophy in educational leadership from Loyola University Chicago. Durnil earned a post-doctoral certificate in educational management from Harvard University and has served as a Fellow of the American Council on Education since 2004.

He serves on several national and regional boards and volunteers for a variety of organizations, including the American Council on Education, the Jewish Federation of Greater Indianapolis and the Indianapolis Opera. He and his husband, Lynn Burnside Smith II, live in Cincinnati, home to the Scripps National Spelling Bee and Scripps' corporate headquarters.
Events featuring Dr. J. Michael Durnil
Events featuring Dr. J. Michael Durnil