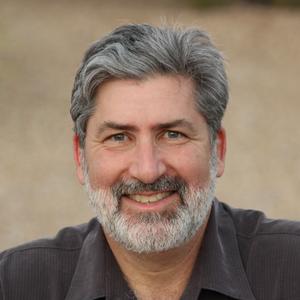 Alan Gershenfeld is Co-Founder/President of E-Line Media, a developer of games that help players understand and shape the world. E-Line titles include the BAFTA award winning Never Alone, Gamestar Mechanic, Beyond Blue, The Endless Mission and MinecraftEdu. Alan has worked on impact game projects with the Gates Foundation, MacArthur Foundation, NSF, BBC, USAID, DARPA, White House OSTP, Cook Inlet Tribal Council, Games for Change, Google, Sesame Workshop, MIT Center for Bits and Atoms, ASU Center for Games and Impact and numerous other impact and academic organizations.

Prior to E-Line , Alan was member of the executive management team that rebuilt game publisher Activision from bankruptcy into a global industry leader. As Head of Activision Studios, Alan oversaw titles such as Civilization: Call to Power, Asteroids 3D, Muppet Treasure Island, Spycraft, Pitfall, Zork and Tony Hawk Skateboarding. Before Activision, Alan spent nearly ten years in the film industry where he worked in a variety of development, production and post-production roles on numerous feature films and documentaries.

Alan has published articles and books on technology, media and social impact in Scientific American, Education Week, EdSurge, Huffington Post, Slate, Politico, Marketwatch, MIT Sloan Management Review, Perspectives on Work, Creative NonFiction, Cinema India International and Knowledge Quest. He was a film critic for the South China Morning Post in Hong Kong and, most recently, co-authored with his two brothers, Designing Reality: How to Survive and Thrive in the 3rd Digital Revolution.

Alan serves on the Board of Directors of FilmAid International and the Arizona Film and Digital Media Coalition and he serves on the Advisory Boards of iCivics and the Joan Ganz Cooney Center For Educational Media and Research (Sesame Workshop). He is former Chairman of the Board for Games for Change and a Founding Industry Fellow at the ASU Center for Games and Impact. Alan is also a Co-Founder of Experimental Design, a leading world building design agency.
Events featuring Alan Gershenfeld
Mar 10, 2022
11:00am — 12:00pm
Events featuring Alan Gershenfeld
Mar 10, 2022
11:00am — 12:00pm