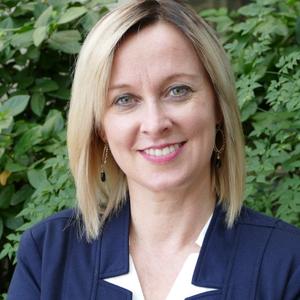 Heather Farmakis, PhD joined Texas International Education Consortium (TIEC) in August 2018 as the Senior Director of Intensive English and Global Learning. Dr. Farmakis's expertise is in online learning, leadership and executive education programs, educational product development, accreditation, business development, and program evaluation. Prior to joining TIEC, Dr. Farmakis offered professional development and consulting services for association executives, school leadership, and business owners.
Dr. Farmakis relocated from Florida to Texas in 2013, where she had the opportunity to serve as the Director of Academic Services for Academic Partnerships, a private higher education consulting firm. In this role, she consulted with universities both domestic and abroad about online curriculum and program development to offer universal access to students from all over the globe. She was instrumental in the development of unconventional educational product innovations, increasing accessibility to higher education around the world. To meet the market demands for professional development in the area of online teaching, Dr. Farmakis founded a web series that delivered on-demand professional development for online teaching. Additionally, Dr. Farmakis was the co-author and MOOC facilitator for Game Elements for Learning.
In 2014, Dr. Farmakis served as the Chief Learning Officer for the Society of Diagnostic Medical Sonography, the largest professional association in the world, with over 28,000 sonographers. As a senior management executive, she was responsible for strategic management, learning and development programs, products and industry collaboration. Dr. Farmakis propelled member involvement through effective communications and marketing for key initiatives including major events, products, services and legislative advocacy.
Events featuring Heather Farmakis
Events featuring Heather Farmakis