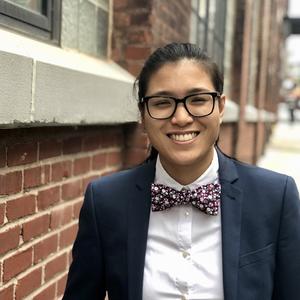 In 2014, Melody Niere joined Teach For America to bring the joy of math to classrooms. She was confident she could teach algebra, but in 2015, a New York City initiative to teach every student computer science in the next ten years put Niere to the test.
To meet the challenge, Niere became an Exploring Computer Science Fellow with TFA. She learned computer science basics and the strategies to teach those concepts to students, though she had never taken a formal computer science course in high school.
In just two years, Niere went from teaching an introductory computer science class to teaching AP Computer Science Principles. Niere has taught computer science to students in the South Bronx for the past five years, and this year, she is a Cognizant AP CSP fellow. Because technology is exponentially increasing in workplaces, Niere ardently believes that educators like herself must adjust to this demand to give today's high school students a chance to succeed tomorrow.
Events featuring Melody Niere