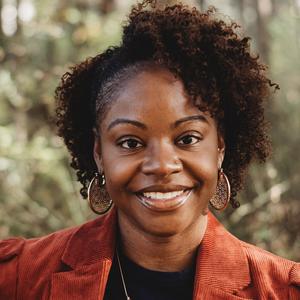 Rashawn (Shawnee) Caruthers
Rashawn "Shawnee" Caruthers is passionate about impact and believes it is achievable through human centered learning experiences, real world learning experiences and a dedication to not only powerful learning for youth, but for adults as well.
Rashawn started her career in advertising and journalism and eventually pivoted to the classroom where she taught English and business due to her industry experience prior to teaching. This enabled her to supervise and oversee their career and technical education offerings in Chiefs Kingdom (Kansas City) where she resides.
Events featuring Rashawn (Shawnee) Caruthers