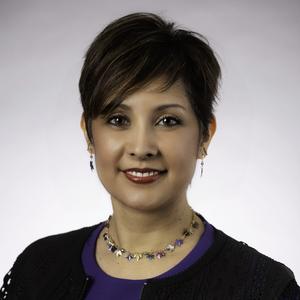 Lynette M. Fraga, Ph.D., is a passionate practitioner, advocate and leader in the field of child care and early learning, working to advance the accessibility of quality child care experiences for all children. Dr. Fraga has over 25 years of experience as an educator, program director and executive leader working on behalf of children and families.
She began her career in early childhood as a teacher in infant, toddler and preschool classrooms, and has since held positions at the local, state and national level within the nonprofit, corporate and higher education sectors. Since her selection in 2012 as the Executive Director (and now CEO) at Child Care Aware® of America, Dr. Fraga has sought to position CCAoA as the nation's leading voice on child care in policy, practice and research.
She holds a doctoral degree in Family Studies from Kansas State University, a master's degree in Human Relations from the University of Oklahoma and a bachelor's degree in Special Education from the University of Arizona.
Events featuring Lynette Fraga
Mar 8, 2022
11:00am — 12:00pm