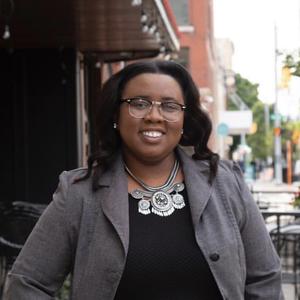 Arielle Milton is an associate program officer at the Charles Stewart Mott Foundation. As a member of Mott's national education team, she works to operationalize and fund efforts to expand learning opportunities and support for low-and moderate-income children and communities through a youth entrepreneurship lens.
Arielle has dedicated her career to seeking learning opportunities that promote the improvement of life outcomes for children, youth, and families in vulnerable communities in the United States and abroad. Before joining the Mott Foundation, Milton has worked at the GHR Foundation in Minnesota and several philanthropic organizations in Michigan, including The Kresge Foundation, The Skillman Foundation and the Council of Michigan Foundations.
A graduate of the University of Michigan, Milton received a bachelor's degree in sociology and political science, followed by a master's degree in public administration.
Events featuring Arielle Milton
Mar 9, 2022
12:30pm — 1:30pm
Events featuring Arielle Milton
Mar 9, 2022
12:30pm — 1:30pm