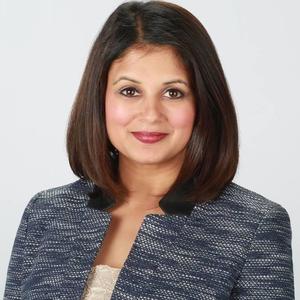 Sujata Wycoff joined Cambridge Public Schools (CPS) in October 2021 as the Communications Director. In collaboration with the Superintendent and Executive Leadership Team, she oversees and shapes the communications strategy for a district of approximately 7,000 students.
Prior to joining CPS, Sujata served as the Director of Communications of Waterbury Public Schools (WPS), one of the largest school districts in Connecticut, for two years. She joined WPS just a few months prior to the onset of the pandemic and was instrumental in leading the district's communications strategy during an unprecedented time.
As a journalist for over a decade, Sujata has a deep understanding of the media landscape and enterprising content across multiple platforms. She is experienced in driving a marketing strategy through targeted communications and skilled in crisis communications keen ability to anticipate.
She is passionate, extremely dedicated, thorough, and detail-oriented, giving 100% to each task regardless of its scale.
Events featuring Sujata Wycoff
Mar 8, 2022
3:30pm — 4:30pm
Events featuring Sujata Wycoff
Mar 8, 2022
3:30pm — 4:30pm