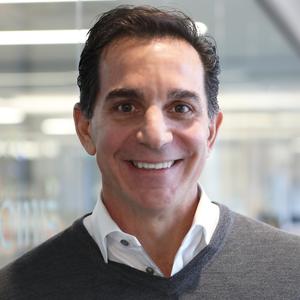 Bob is IBM Senior Vice President, The Weather Company and Alliances. He is responsible for driving growth within the The Weather Company, Watson Advertising, and TradeLens – a blockchain-based platform that is digitizing the global supply chain and transforming trade. In addition, Bob is responsible for driving IBM's strategic partnership transactions to enable the company's growth and focus on embedding its hybrid cloud and AI technology platform.

In his previous role as Senior Vice President, Worldwide Ecosystems, Bob successfully launched IBM's global ecosystem model, guided by an unwavering commitment to open innovation within the ecosystem. He transformed how the company engages with partners and developers to ensure client success using an open hybrid cloud approach infused with AI.

In his role overseeing IBM's ecosystem of developers, Bob launched Call for Code, the largest and most ambitious effort to bring together the world's software developers to take on pressing societal issues by using the latest advanced technologies to problem solve and create cutting-edge solutions. Winning solutions are successfully incubated, field-tested, and deployed in communities where they can make the greatest impact, driving immediate and lasting humanitarian progress. To date, more than 500,000 developers and problem solvers across 180 nations have answered the call.
Events featuring Bob Lord
Mar 9, 2022
11:00am — 12:00pm
Events featuring Bob Lord
Mar 9, 2022
11:00am — 12:00pm