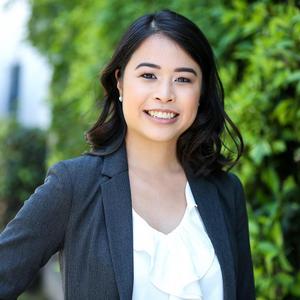 Jocelyn Yow has nearly ten years of experience in politics and has worked at all levels of government.
She won her election for Eastvale City Council in Riverside County with a 40 point margin at the age of 23. She took the helm as mayor of Eastvale in December 2020, and—at the age of 25—became the youngest woman of color to serve as mayor of a California city. She also gave birth to a beautiful baby boy named Kayden that same year.
In addition to serving on city council, Jocelyn is also the Legislative Advocacy Director at IGNITE National. Before joining IGNITE, she worked for the U.S. House of Representatives. As the daughter of a Chinese-Malaysian immigrant and a Vietnamese refugee, she has deep empathy for immigrants and is committed to uplifting her community.

Jocelyn obtained her master's degree in government from Harvard Extension, bachelor's degree from the University of California, Berkeley, and her associate's degree from Norco College. You can reach her at jocelyn@ignitenational.org.
Events featuring Jocelyn Yow
Events featuring Jocelyn Yow