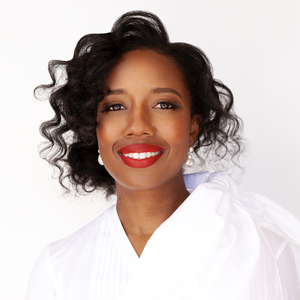 As a racial justice practitioner, scholar, and storyteller, Virginia's work sits at the intersection of community equity and storytelling. Virginia is the co-founder of Rosa Rebellion and a racial justice educator. She served as director of equity and community advocacy for The University of Texas at Austin's Division of Diversity and Community Engagement from 2016-2020, helping drive the university's vision to become less of an ivory tower, and more of a community anchor addressing issues of access and equity. She currently co-labors with brands and organizations from Austin to Australia to support sustained commitment to building an ethos of equity and racial justice. From Bumble and lululemon to Gensler and United Way, Virginia seeks to challenge brands and individuals to interrogate complicity and cede power, privilege and position to dismantle systemic oppression.
In 2018 Virginia co-authored the book As We Saw It: The Story of Integration at The University of Texas. In 2021 she was recognized with the Outstanding Texas Exes award, a prestigious award for UT Austin alum. In 2019 she received the Women of Distinction by the Girl Scouts; in 2018 she was honored with an Austin 40 Under 40 award for Civic Engagement; and in 2016 she received the Anti-Defamation League's Social Justice Award for her work in community equity.
She holds a B.A. in history from Williams College and a M.A. in public affairs from the Lyndon B. Johnson School of Public Affairs at The University of Texas at Austin.
Events featuring Virginia Cumberbatch
Events featuring Virginia Cumberbatch