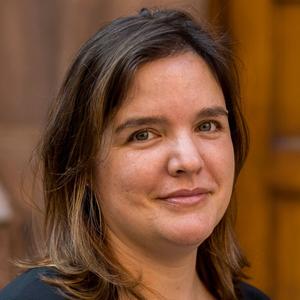 Erika M. Kitzmiller is a historian of race, inequality, and education whose scholarship examines the historical process and current reform efforts that have contributed to inequality today. She is a Term Assistant Professor in Education at Barnard College, Columbia University and a research affiliate with the Institute for Urban and Minority Education at Teachers College, Columbia University. Her first book manuscript, The Roots of Educational Inequality: Philadelphia and Germantown High School, 1907 - 2014 is currently under contract with the University of Pennsylvania Press.
Erika's scholarship has appeared in Teachers College Record, the Pennsylvania Magazine of History and Biography, Dissent, Reuters, and the Hechinger Report. She has received funding for her work from the University of Pennsylvania, Harvard University, the National Academy of Education/Spencer Foundation, Teachers College, Columbia University, and the National Science Foundation.
Erika completed her joint Ph.D. in History and Education, Culture, and Society and her Master's in Public Administration at the University of Pennsylvania and her bachelor's degree in History and Italian from Wellesley College. She lives in Morningside Heights with her husband and their two young children.
Events featuring Erika Kitzmiller