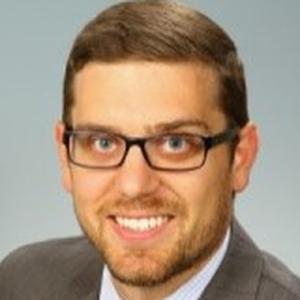 Steven Malick focuses on bridging the gap between research and practice in the K–12 education system. He specializes in working with districts, states, and other organizations to understand and apply evidence in service of improving educator effectiveness and student achievement. An experienced facilitator of adult learning experiences, Steven often employs human-centered design principles and a continuous improvement framework to help educators unpack the challenges they face and realize evidence-informed approaches to tackle those challenges. This work has included consulting with clients to help them use and apply data and research; designing and facilitating workshops, webinars, and communities of practice; assembling expert feedback to inform clients' efforts; and distilling research on complex topics into easy-to-read briefs. These technical assistance activities have helped clients increase the diversity of the teacher workforce, develop social-emotional competencies in children, and accelerate implementation of research-based strategies.
In addition, Steven has helped recruit districts into national randomized controlled trials; collected primary and secondary data through site visits, focus groups, and literature reviews; and conducted data analyses for several federal agencies. This research has explored topics related to culturally responsive practices, teacher turnover, micro-credentials for teachers, professional development and career advancement for teachers, and cradle-to-career initiatives.
Before joining Mathematica in 2015, Steven spent nearly a decade in the public education system as a middle school math teacher and as a coach of new teachers. He has a master's in public affairs and politics from Rutgers, the State University of New Jersey.
Events featuring Steven Malick