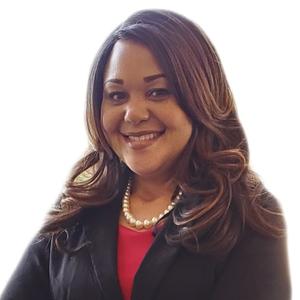 As a Sr Policy Analyst with the National Education Association (NEA), Rowena focuses on systems-level issues and leadership development including coaching and mentoring. She leads the work of accomplished teaching, including National Board Certification and the coaching and mentoring institute (CAMI). She supported the Teacher Leadership Institute and was a site reviewer for the Council for the Accreditation of Educator Preparation.
Before joining the NEA, she spent over 13 years in public education in Prince George's County, MD. During that time, she worked with various levels of district leadership to design and develop professional learning opportunities for educators throughout Prince George's County.
Rowena was a member at large of the Board of Directors for the Maryland State Education Association. She co-chaired the associations' Instructional and Professional Development Committee. Rowena worked with state leaders throughout Maryland on various initiatives. She was the teacher representative on the Teacher Induction, Recruitment, and Retention Act Workgroup. She worked with various stakeholder groups to create synergy and alignment of educational policies that impact educators throughout the state of Maryland.
Rowena is a lifelong learner. Currently, she is working on her doctorate in Education Leadership and adjunct faculty at Trinity University in Washington, DC.