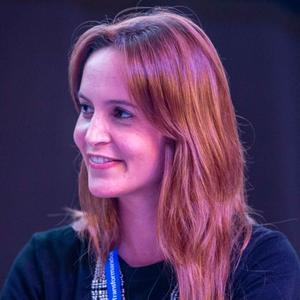 Carolina Giménez is an entrepreneurial-minded innovator seeking to improve global teacher capacity and promote universal access to quality and meaningful education through cutting-edge technology.

Currently, she is the EdTech Director at the Varkey Foundation, an organization that believes that every child, everywhere, deserves a good teacher.

Carolina is an Industrial Engineer, and has a MBA by IAE Business School. She has worked for more than 8 years developing creative and innovative solutions to solve challenges around education. Carolina has pioneered the design of one of the first MOOCs in Spanish in edX — the MIT & Harvard online learning platform— with more than 30,000 enrolled students around the world and high above-average completion rate.

At the Varkey Foundation, Carolina has spearheaded the training of over 9,700 teachers though two programs: Varkey Academy, an online platform that offers disruptive MOOCs, and the Innovation Studio, a face to face learning experience that has the aim of promoting a collaborative environment so that educators can experiment with different digital tools in a safe environment of trust, promoting their meaningful and creative use at school.