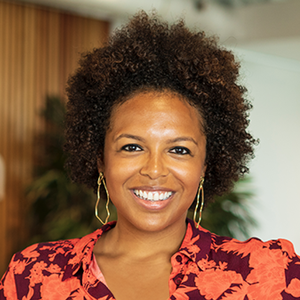 Kirby has over a decade of career experience centered on public health and wellness.
She served as a Program Officer at the Robin Hood Foundation, before spending five years in the federal government at the US Department of Health and Human Services, and as a Senior Policy Advisor at the White House in the Office of First Lady Michelle Obama, working on "Let's Move", an initiative promoting nutrition and physical activity for children and their families. Following her policy work, she joined Under Armour in digital marketing where she and her team grew the brand through integrations with popular fitness apps like "MyFitnessPal."
In her current role at sweetgreen, she bridges her passion for public health and business. As Head of Social Impact and Inclusion, she addresses food education and food access to bring sweetgreen's mission of "building healthier communities by connecting people to real food" to life.
Kirby earned her undergraduate degree at Stanford and her Masters in Public Health at Columbia University Mailman School of Public Health.
Events featuring Kirby Bumpus