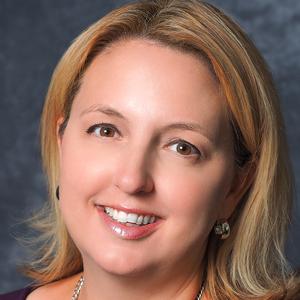 Dawn A. Kurtz, Ph.D. has worked in the Child Development and Early Childhood Education (ECE) fields for more than 20 years. Currently Dawn is the Chief Research Officer for Child360 in Los Angeles. In that capacity, she provides executive leadership for staff who design, evaluate and seek funding for programs with the goal of advancing the early learning field. Since joining Child360, Dawn has played a key role in the development and implementation of multiple Quality Rating and Improvement System (QRIS) projects at the local and state level, including local implementation of California's Race to the Top Early Learning Challenge (RTT-ELC) grant.
Prior to joining Child360 (formerly LAUP), Dawn spent several years at First 5 LA where she played an integral role in the conceptualization, planning, development, and oversight of various phases of funding initiatives designed to improve the well-being of children and their families in Los Angeles County. During that time, she managed First 5 LA's Early Childhood Education portfolio, which included initiatives focused on Universal Preschool, School Readiness, Family Literacy and Workforce Development.
Dawn has conducted research, presented and published on the developmental consequences of child abuse and neglect. She has also taught University level courses in Psychology and Child Development.
Events featuring Dawn Kurtz
Events featuring Dawn Kurtz