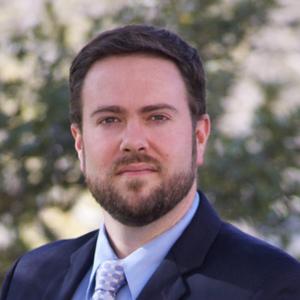 Monty Exter, J.D., serves as the Director of Governmental Relations for the Association of Texas Professional Educators (ATPE), the largest educators' association in Texas with approximately 90,000 members. As GR Director, Exter oversees the associations advocacy and political engagement efforts. These include the managing the ATPE lobby team, coordinating the ATPE political action committees and elections strategy, facilitating political education and direct engagement of ATPE members, and working with the ATPE communications team to direct ATPE's public messaging on political and policy issues, including though ATPE TeachtheVote.org
A former legislative staffer, Exter had himself become one of the state's preeminent advocates on public education. He has covered a wide range of topics including: educator recruitment, preparation and induction; school finance; governance; testing and accountability; privatization; special education; school safety; educator compensation; and public pensions and retirement.
Exter lives in Austin with his wife and two children who both attend school in Austin ISD.