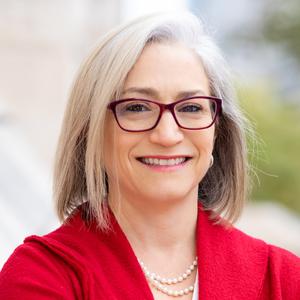 Laura Subrin Yeager is the founder and director of Texas Educators Vote (TEV), which
fosters a culture of voting in Texas public schools. She received the 2019 Power of Women
Award from the League of Women Voters of Texas for her work with TEV.
Laura was also a founder, and remains a board member, of Texans Advocating for
Meaningful Student Assessment (TAMSA), a grassroots organization of parents
advocating for reduced focus on high stakes standardized testing. In 2018, Laura co-
founded Just Fund It TX, a statewide parent and student group advocating for increased
state funding for Texas public schools. She has worked in government relations, economic
development, international market research, and international trade and education policy.
Laura earned a B.A. in Government from Cornell University and an M.A. in International
Affairs from the Johns Hopkins School of Advanced International Studies (SAIS).