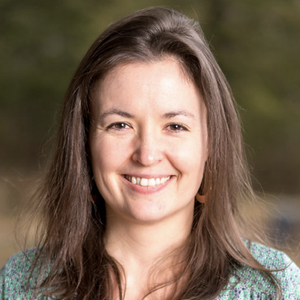 Claire loves supporting teachers + school leaders in solving pressing challenges within their communities! She is motivated by collaborating with teams to facilitate their strategic thinking, leading adult learning experiences, and building out internal programming from scratch. Her most rewarding professional experience has been managing a team of 75 teachers at 110 schools while simultaneously leading district-wide strategic projects impacting almost 88,000 students in a large urban school district. Her commitment to increasing inclusion and equity of access to advanced academics has been nationally recognized. Claire earned her M.Ed. from Vanderbilt University's Peabody College.
In her spare time, she is energized by giving back to her community through guest lecturing, curriculum advising, and board volunteering. An environmental education STEAM curriculum on which she most recently advised received two 2019 state-level awards in recognition of its excellence. For the past six years, she has received invitations to guest lecture for graduate level education courses at Vanderbilt, Columbia, Belmont, and Lipscomb University. She has also served on the SXSW EDU Advisory Board since 2015.
Talk to her about advanced academics, PK-12 pedagogy, strategic innovation in PK-12 schools, or skiing!
Events featuring Claire Wescott