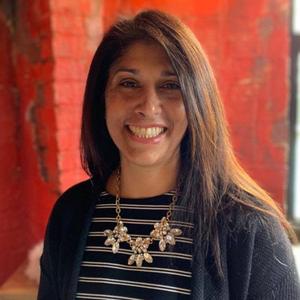 Manjula Karamcheti is Director of Equity and Student Support at the Woodrow Wilson Graduate School of Teaching and Learning (WWGSTL). She leads all student support initiatives including advising, counseling services and post-graduate mentoring program; serves as faculty focused on classroom culture and caregiver engagement; and coordinates and promotes diversity, equity and inclusion in WWGTSL processes and programs.
For 13 years prior, Manjula was a counselor, educator and administrator in diverse school districts. Her areas of expertise and passion include promoting equity and access of opportunities for all learners as well as the design and delivery of authentic social-emotional learning and mental health programs.
Manjula earned her B.S. from Colorado State University. She holds an M.Ed. in risk and prevention from the Harvard Graduate School of Education, an M.A. in community social psychology from the University of Massachusetts Lowell, and is a licensed school counselor.
Events featuring Manjula Karamcheti