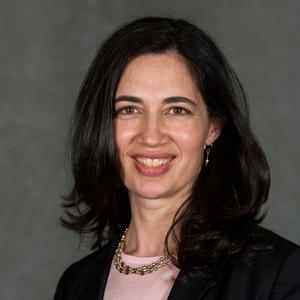 Nora Gordon is Associate Professor at Georgetown University McCourt School of Public Policy, Research Associate of the National Bureau of Education Research, and Non-Resident Fellow in Economic Studies at the Brookings Institution. Her research focuses on American education policy and especially the current and historical federal role in elementary and secondary education. She has studied the causes and consequences of school desegregation, state school finance reforms, and school district consolidation.
Professor Gordon is an expert on Title I of the Elementary and Secondary Education Act. She testified before the Senate Committee on Health, Education, Labor and Pensions as well as the House Subcommittee on Early Childhood, Elementary, and Secondary Education on implementation of the Every Student Succeeds Act (ESSA). She is a member of the Expert Panel to the U.S. Department of Education on its "Study on the Title I Formula" as mandated by ESSA. She is also a member of the District of Columbia's state Title I Committee of Practitioners.
Professor Gordon received her Ph.D. in economics from Harvard University in 2002. Her research has been funded by the National Science Foundation, the Spencer Foundation for Education Research, and the American Educational Research Association.