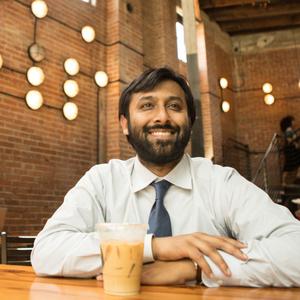 Mohammed Choudhury is the chief innovation officer at the San Antonio Independent School District. In this capacity he is entrusted with incubating and scaling high-leverage school transformation initiatives, that will have the greatest impact on moving the needle on student achievement. San Antonio ISD has been recently recognized as one of the fastest-improving districts in the state.
Previously, Mohammed served as the interim chief and founding director of the Office of Transformation and Innovation at the Dallas Independent School District. He spearheaded the district's Public School Choice initiative to transform existing neighborhood campuses and launch new open enrollment school models to expand high-quality options for all students.
Mohammed began his career in education as a middle school English as a Second Language and social studies teacher in the Pico-Union neighborhood of Central Los Angeles. He has also served as a Teach Plus Teaching Policy and Education Pioneers fellow developing district, state, and national-level education policies focused on teacher preparation, development, and leadership. Mohammed holds a master's in urban schooling from the Teacher Education Program at the University of California, Los Angeles.