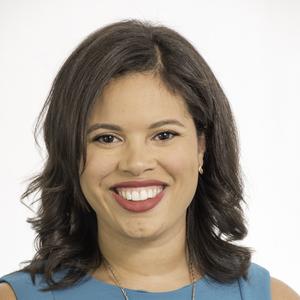 Beth Lynk is director of the census counts campaign at The Leadership Conference on Civil and Human Rights and The Leadership Conference Education Fund. In this role, she is responsible for leading the campaign to ensure that the upcoming 2020 census is fair and accurate.
Before joining The Leadership Conference and The Education Fund, Lynk was the associate director of federal communications for Planned Parenthood Federation of America and Planned Parenthood Action Fund, where she was instrumental in driving communications strategy and public narratives for major interdepartmental policy and electoral campaigns — including the successful campaign to defeat the repeal of the Affordable Care Act in 2017 and the "I Stand with Planned Parenthood" campaign defending against efforts to "defund" the organization. Prior to joining Planned Parenthood, Beth worked at The Raben Group, a national public policy firm, directing aggressive and disciplined strategies for leading national non-profit organizations, foundations, and companies. She has also served on Capitol Hill in the office of Congresswoman Jan Schakowsky and worked on the 2012 Obama for America campaign.
Lynk has a Bachelor of Arts degree in Communication Sciences and Civic Engagement from Northwestern University.