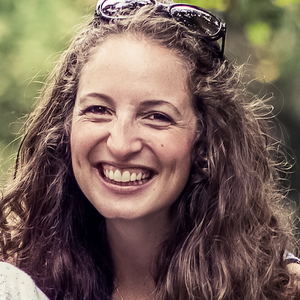 Nicole Falcone is a writer, editor, and producer. As the founder of Gather&Create, Nicole helps people and organizations tell their most important stories. Nicole is especially interested in how stories connect us all, reveal what it means to be human, and help us imagine what seems impossible, especially when it comes to education and learning.
Nicole has worked with hundreds of educators and young people in schools, districts, and organizations from across the country to share stories of learning. This work has ranged from creating physical, curated storytelling experiences, like this, to podcasts, videos, digital stories, and more traditional reporting.
Nicole's love of schools and learning systems started during her Master of Arts in English Education at Teachers College. She is also a poet, and believes there are stories and poetry everywhere. Her storytelling inspiration comes from the world right in front of her, and especially her husband, daughter, and son.