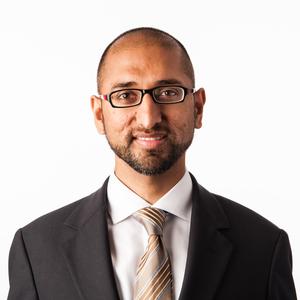 Khizer Husain is the Director of External Relations and in this role, helps tell the Two Rivers Public Charter School story, promote the model within the education community, forge linkages, and fundraise from corporations and other parties. Khizer came to Two Rivers as an Education Pioneers Fellow, attracted by the school's mission and diverse student body and faculty.
Khizer has contributed to the critically acclaimed anthology of American Muslim male experiences with love and intimacy, Salaam, Love. He is also the author of two children's books featuring Muslim characters, Meet the MuhammEds and Too Young to Fast.

Khizer earned an undergraduate and masters degree from the University of Illinois Urbana-Champaign. On a Fulbright Scholarship, he attended the London School of Hygiene and Tropical Medicine and the London School of Economics and Political Science.

He lives in Silver Spring, MD with his wife and parents.