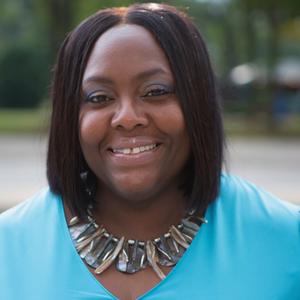 Miyoshi Knox has been an educator in Chicago Public Schools for 22 years.  She has served as a teacher, coach, and as an assistant principal. Currently, she is serving her 8th year as AUSL Turnaround Principal of Stagg School of Excellence in the Englewood Community.  
Miyoshi has had many leadership development opportunities.  She is the proud 2007 alumni of New Leaders Aspiring Principal Preparation Program.  She completed the Execution in Entrepreneurial Schools Leadership Program at Kellogg Business School, as well as, completed the Courageous Principal's Program at Deloitte University.
She is most proud of the opportunity to serve as a representative for the AUSL network as a member of the Principal Advisory Council to CEO of Chicago Public Schools, Dr. Janice Jackson for two consecutive years.  
For the last three years, Miyoshi and her team have worked collaboratively with the AUSL network and Elevate to re-imagine their classrooms through the lens of the LEAP Personalized Learning Framework.  
Because of Miyoshi's innovative ideas and her ability to motivate her staff to take risks and try new ways of teaching, she received the 2019 LEAP Innovators in Education Award.  Her efforts were highlighted on WGN's People To People segment with Micah Materre and in the South End Citizens Community Newspaper.  
Miyoshi celebrates with her team success measures due to the partnerships with AUSL, Elevate, and LEAP:  Stagg's school quality rating (SQRP) has increased from a level 2 to a level 1. Growth on the NWEA MAP (3-8 grade combined) has increased from the 24th percentile to the 55th percentile in Math and the 32nd to 83rd percentile in Reading.  
Miyoshi continues to support teachers as they practice highly effective teaching strategies that will transform educational outcomes for the students of Stagg.
Events featuring Miyoshi Knox