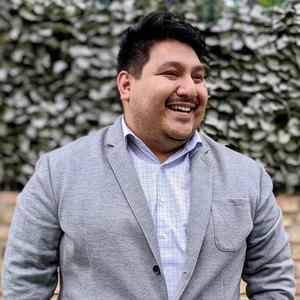 Estevan has a Bachelor of Arts in Ecology & Evolutionary Biology from Rice University. After graduating from Rice, Estevan worked as a Healthcare Quality & Risk Analyst for Legacy Community Health before serving as the Senior Project Coordinator & Research Assistant on a Patient-Centered Outcomes Research Institute award focused on patient decision making for artificial organs at Baylor College of Medicine's Center for Medical Ethics and Health Policy.
Estevan earned his Master of Public Affairs from the Lyndon B. Johnson School of Public Affairs at The University of Texas at Austin. During his time at The LBJ School, he worked with Texas CASA's public policy and legislative advocacy division throughout the 85th Texas Legislative Session and interned in Washington, D.C. with U.S. Congressman Gene Green of Houston.
In his current role at the Austin Community Foundation, Estevan oversees the day-to-day operations of the Hispanic Impact Fund, which supports the economic security and advancement of Hispanic Central Texans through our community partnerships.
Events featuring Estevan Delgado