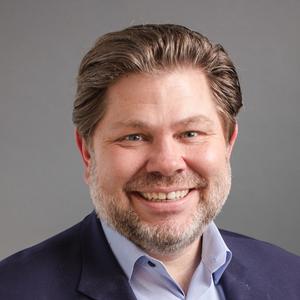 John's experience spans government, philanthropy, and venture capital working on a range of issues including innovation policy, immigration, the future of work, and education. He currently serves as a fellow at the Chan Zuckerberg Initiative, a visiting Fellow at the American Enterprise Institute, and an advisor to several philanthropies and venture investors. He
As a domestic policy advisor in the White House, John coordinated the Bush Administration's efforts during the credit crisis to stabilize $200 billion in student loans and served as a negotiator during the Trade Adjustment Assistance reauthorization. He also served as the Deputy Policy Director to the U.S. Secretary of Commerce, contributing to the first National Pandemic Strategy and developing the President's package of high-skilled immigration reforms.
John was appointed as the nation's second Director of Educational Technology at the U.S. Department of Education and co-chaired the interagency Advanced Education Technology Initiative which focused on the R&D of advanced technologies in education and training. During his tenure in Pennsylvania Governor Tom Ridge's administration, John designed and launched technology modernization initiatives including a statewide broadband mapping project.
John is a fellow and moderator in the Aspen Global Leadership Network and an alumnus of the American Council on Germany Young Leaders Program. In 2022, the Washingtonian named him as one of Washington's Most Influential People in policy. He currently serves on the board of directors for Zearn Math and advisory boards for Pope Francis' Scholas Initiative, the Tech Talent Project, the Covid Collaborative, and the Bush Institute. He has also served an advisor to four presidential campaigns.