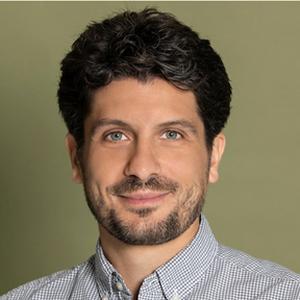 Tommaso Lana is the creator and facilitator of Embodied Learning.
As a multidisciplinary professional development program, Embodied Learning is all about rewarding learning with a new level of appreciation by using a completely hands-on approach based on sensory awareness, movement, and imagination.
Tommaso moved to Germany in 2005 to work as Manager of Visitors Services, teaching artist, and facilitator at the permanent interactive exhibit "Experience Field for The Development of The Senses," Wiesbaden.
In 2008 he started up his own consultancy firm. Between 2010 and 2016 Tommaso curated the "Learning Outside" exhibit at the Preschool Museum, Berlin. He was also co-director at German Representative for Cultural and Media Affairs award-winning social-art/education project "Paradise 2."
Since the 2016 edition, Tommaso performs and mentors every year at SXSWedu, Austin, TX, on Sensory, Outdoor, and Social-Emotional Learning.
In 2017 Tommaso moved to New York City to spread Embodied Learning across the United States.
Currently, he is serving Google Children's Centers, The New York Public Library, Smithsonian Early Enrichment Center.
Tommaso is an Edutopia writer. His article "Responding to Disruptive Students" has gotten 165,649 total views and 158,027 unique page views since 9/11/2017 (Stand: April 23, 2018).
He has a Master's degree in social history from the University of Milan.
It's time to invest in Embodied Learning!
Events featuring Tommaso Lana
Events featuring Tommaso Lana