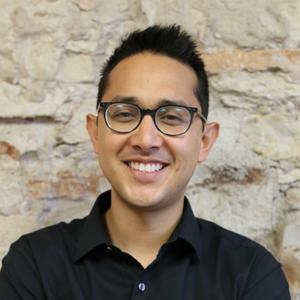 Tony Aguilar is founder & CEO of Chipper, a powerful mobile platform that enables student loan borrowers to chip away their student debt faster through round-ups, cash back rewards, and refinancing all in one place. He is also co-founder and former CEO of Student Loan Genius, where he invented the student loan benefit, a perk allowing companies to contribute to employees' student debt.
Featured in the Forbes, Wall Street Journal, Fortune, Money Magazine, and on CNN, Tony's commitment to helping young professionals get ahead and live a life free from debt is the common thread in all of his work. President Obama invited him to the White House to share his story and the impact he is having with Student Loan Genius. He also serves on the board of Mission Capital and is a member on the Forbes Financial Council.

When Tony is not working on one of his ventures, he is either spending time with his four-year old daughter, running around Town Lake, guest lecturing at the University of Texas and Concordia University on entrepreneurship and personal finance, serving as Chairman of Concordia University's Emerging Leaders Advisory Board, or mentoring fellow social entrepreneurs and startups.
[Programming descriptions are generated by participants and do not necessarily reflect the opinions of SXSW.]
Events featuring Tony Aguilar
Mar 4, 2019
12:30pm — 1:30pm
Events featuring Tony Aguilar
Mar 4, 2019
12:30pm — 1:30pm