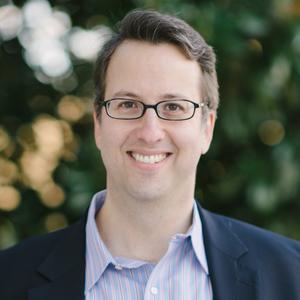 A nationally recognized Russian literature scholar and an innovative, award-winning teacher of Russian language, literature and culture, Dr. Andrew D. Kaufman has spent the past 25 years bringing alive the Russian classics, through both his teaching and his books, Give War and Peace a Chance: Tolstoyan Wisdom for Troubled Times (Simon & Schuster, 2014), Understanding Tolstoy (Ohio State University Press, 2011), and Russian for Dummies. He was a featured Tolstoy expert on Oprah.com, and is frequently invited to discuss Russian literature and culture on national and international television and radio programs. Kaufman has been invited to speak about his teaching innovation and scholarship at the Aspen Institute, TEDx, the National Endowment for the Arts, the Russian Academy of Sciences, and at book clubs and libraries, corporations, prisons, colleges and universities across the United States.
In 2009 Dr. Kaufman created Books Behind Bars, a course in which university students meet weekly with incarcerated youth at a maximum security juvenile correctional center to explore questions of meaning, value, and social justice though life-changing conversations about Russian literature classics. The course has been featured in the Washington Post, on NPR, the Today Show, "Katie," and Russian national television, and is the subject of the feature documentary film, Seats at the Table. One of UVa's signature academic programs, Books Behind Bars is "the number one class" featured in education expert Ken Bain's forthcoming Super Courses (Harvard), which profiles a small handful of courses from around the world that Bain argues are exemplars of transformative, student-centered teaching and changing the landscape of higher education in the twenty-first century.
Kaufman hopes that Seats at the Table "will inspire audiences to appreciate the power of education to affect lasting personal and social change, as well as help them recognize their potential to make a significant difference in the lives of others right here, right now, no matter what their background, profession, or interests.


Programming descriptions are generated by participants and do not necessarily reflect the opinions of SXSW.
Events featuring Andrew Kaufman