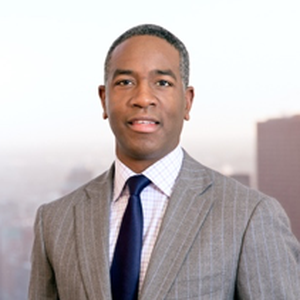 Philip Alphonse is a co-founder and senior partner for The Vistria Group ("Vistria") a private equity investment firm with approximately $1.5 Billion in committed capital and a focus on building market leading companies in the education, healthcare, and financial services industries. Mr. Alphonse co-leads Vistria's education practice for which investments and board positions include: Catapult Learning, Media Source Inc. (parent company for Junior Library Guild, School Library Journal, Library Journal and The Horn Book), and Penn Foster Inc. (exited in April 2018).
He was formerly a Principal at Sterling Partners, a private equity firm with approximately $6 billion of capital under management. Mr. Alphonse spent approximately 10 years there where he primarily focused and invested in education companies. He has worked on the acquisition of and investments in Professional Career Development Institute, LLC; Infilaw Holding, LLC; Meritas, LLC; Educate, Inc. /Educate Online (Sylvan Learning); and Continental Case, LLC. He served previously on the board of directors for Educate, Inc., Educate Online, and Infilaw Holding, LLC.
Mr. Alphonse held previous positions with Thomas Weisel Partners, McCown De Leeuw & Co., Musa Capital (a prior affiliate of Kingdom Holdings), and Morgan Stanley. He graduated with honors from Harvard University with a Bachelor's Degree (Government concentration); and from Stanford University, where he received a Master's Degree in Business Administration.
Mr. Alphonse is a Commissioner (Mayoral appointee) with Chicago's Community Development Commission and serves on the Board of Directors for the Illinois Venture Capital Association. He previously served as a trustee and member of the Executive Committee for The Roxbury Latin School in Boston. He also serves as an Emeritus Board member for Big Brothers Big Sisters of Metropolitan Chicago, and is a member of The Chicago Club. He is married and enjoys spending time with his wife, Rene, and three daughters, Zoe, Quincy, and Grace.


Programming descriptions are generated by participants and do not necessarily reflect the opinions of SXSW.
Events featuring Philip Alphonse
Mar 4, 2019
3:30pm — 4:30pm
Presented by
Houghton Mifflin Harcourt
Events featuring Philip Alphonse
Mar 4, 2019
3:30pm — 4:30pm
Presented by
Houghton Mifflin Harcourt