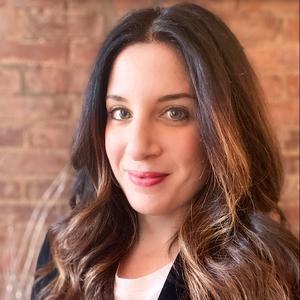 Celia Alicata is a communications, marketing, and business strategist with expertise in education and social change issues. She brings more than a decade of experience in strategic communications, partnership development, community engagement, product marketing, and education policy and advocacy for issues impacting our most marginalized and under-represented communities.
Celia believes in the intersection of technology, education, and community building. She's helped companies through strategic planning, internal communications challenges, social & content strategies to break into new markets, and thought leadership for branding and cause marketing.
Before founding her company, BrighterGood, Celia was head of communications for Knewton, the adaptive learning company. Prior to that, she led the marketing and communications at Classroom, Inc., a nonprofit that builds literacy learning games; managed regional outreach programs at Teach For America as the director of grassroots and regional marketing; directed programming at Change the Equation, a STEM advocacy organization; and managed federal policy and advocacy at the National Alliance for Public Charter Schools. In addition to her years in the nonprofit sector, Celia spent time at Collaborative Communications Group, a consulting firm for education and community-based organizations.
When she's not immersed in work, Celia spends time learning about mindfulness and yoga practices for children (and for herself!) and bridging healthy lifestyles with education and tech innovations. Celia holds an M.Ed. from the University of Virginia and a B.A. in Communications, Law, Economics, and Government from American University in Washington, DC.
Events featuring Celia Alicata
Events featuring Celia Alicata