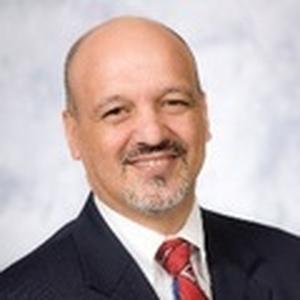 Paul Dosal is the Vice Provost for Student Success at the University of South Florida. In that position, he is responsible for coordinating the university-wide student success initiative, a strategic campaign to raise retention and graduation rates, boost student satisfaction, minimize financial indebtedness, and prepare all students for success in their careers or graduate and professional schools. He also directs enrollment planning and management, supervising the offices of Undergraduate, Graduate, and International Admissions, the Registrar, and Financial Aid, as well as the Office of Community Engagement and Partnerships and the Academy for Teaching and Learning Excellence.
He is also a Professor of Latin American History at the University of South Florida, specializing in the modern history of Cuba and the Caribbean region. He is the author of four books, including Comandante Che, a study of the military career of the legendary Latin American revolutionary Ernesto Che Guevara, and Doing Business with the Dictators, a history of the infamous United Fruit Company in Guatemala in the early 20th century.
Born and raised in Tampa, he is a fourth-generation descendant of Cuban immigrants who settled in Ybor City in 1889. A graduate of Hillsborough High School in Tampa, he earned his B.A. in International Politics at St. Andrews College in Laurinburg, North Carolina. He received his M.A. in Latin American Studies and Ph.D. in History at Tulane University in New Orleans. Prior to joining the faculty at the University of South Florida, he taught for nine years at the University of Massachusetts at Amherst.
[Programming descriptions are generated by participants and do not necessarily reflect the opinions of SXSW.]
Events featuring Paul Dosal
Events featuring Paul Dosal